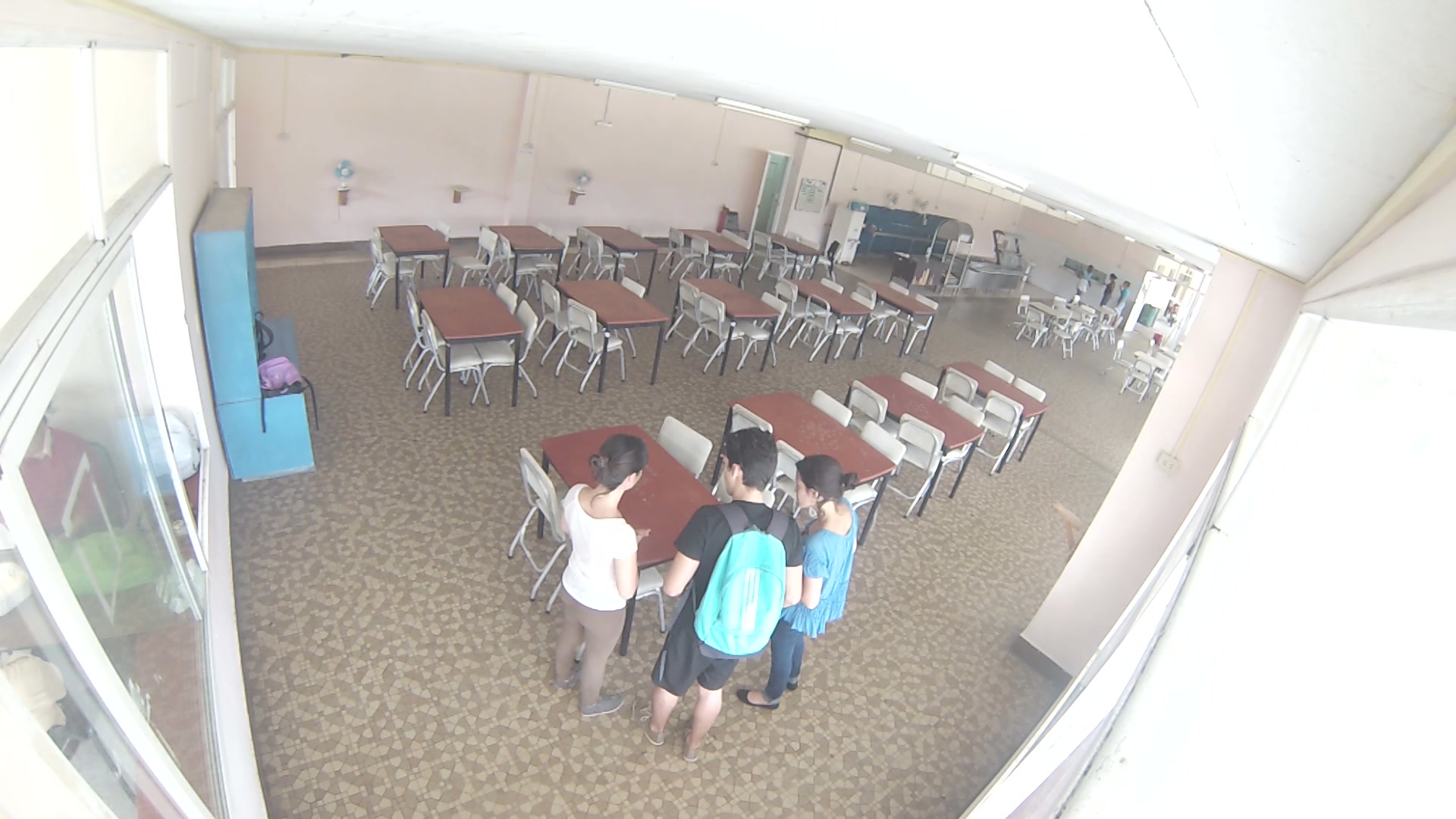 After Dinner Chat/ Sobremesa
Isabel & Laura
2015
Students' dinning room
ISA University of Arts. Havana

The action took part during a day in the University of Arts dining room. We change the common arrangement of the dining room tables and chairs into a circular layout as a round table. By breaking the space routine, this new arrangement generates expectation and some people reaction . The action is a cynical experiment since it creates a space of none discussion, totally different from the political connotation that the round table has in Cuba.